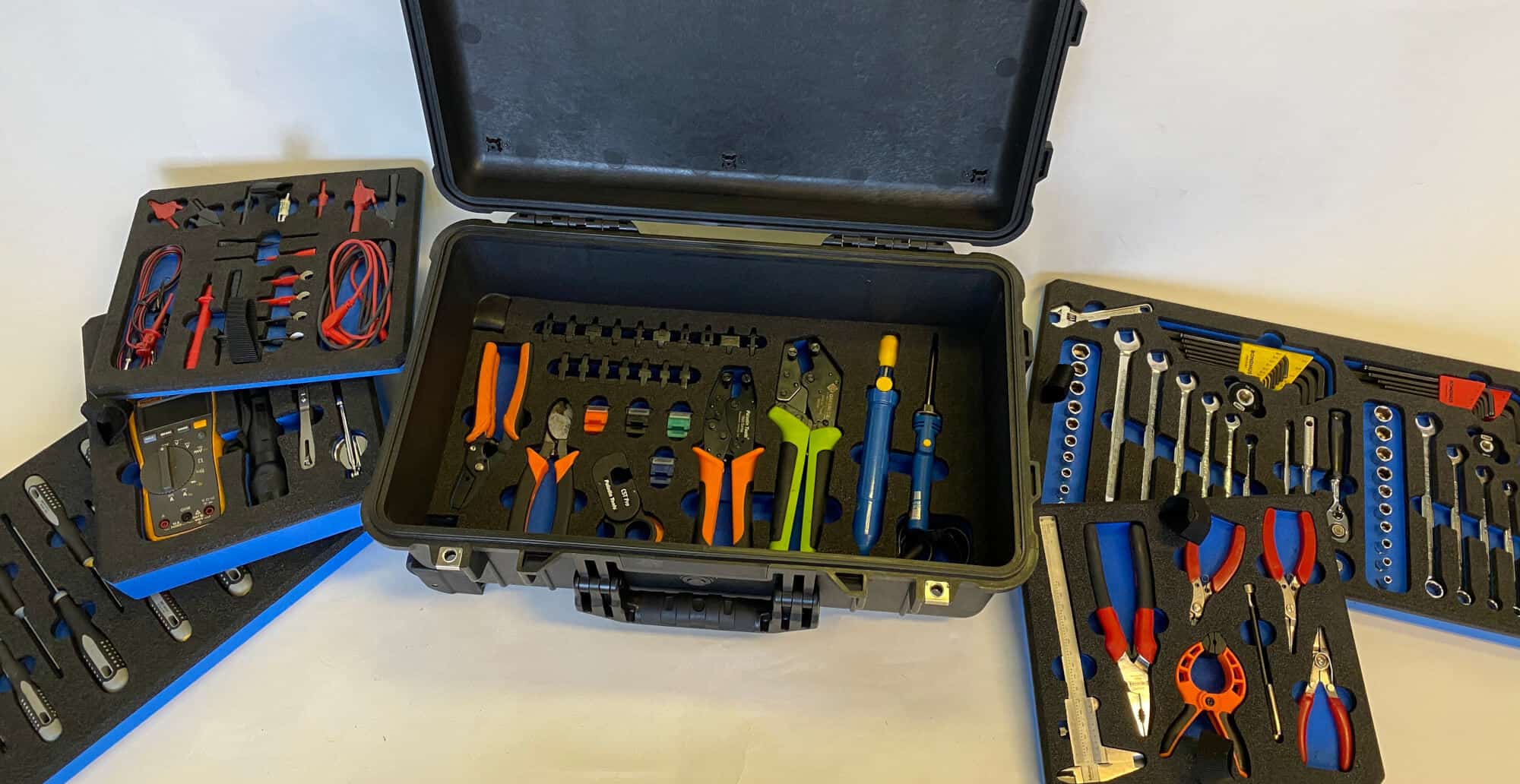 Tool Kits
There are many reasons to have a custom case or insert for your tools. Your tools represent a significant investment so protecting them and extending their life is a must.
Having individual pockets means every item is not only safe and sound but is also able to be accounted for when the job is done. We can even add labels to the inserts meaning every item has a specified place and if anything is missing it can be easily identified.
Our scanning method can accurately measure all shapes and sizes of tools, giving us a template for a one off case or an easily repeatable item. Sometimes we can scan on the spot while you wait, or for more complex jobs we may need your tools for a day or so. Once the scan is done we should be able to have you your brand new case in around a week dependant on our schedule.
Organize your toolbox, protect delicate tools and see at a glance whether any tool is missing.