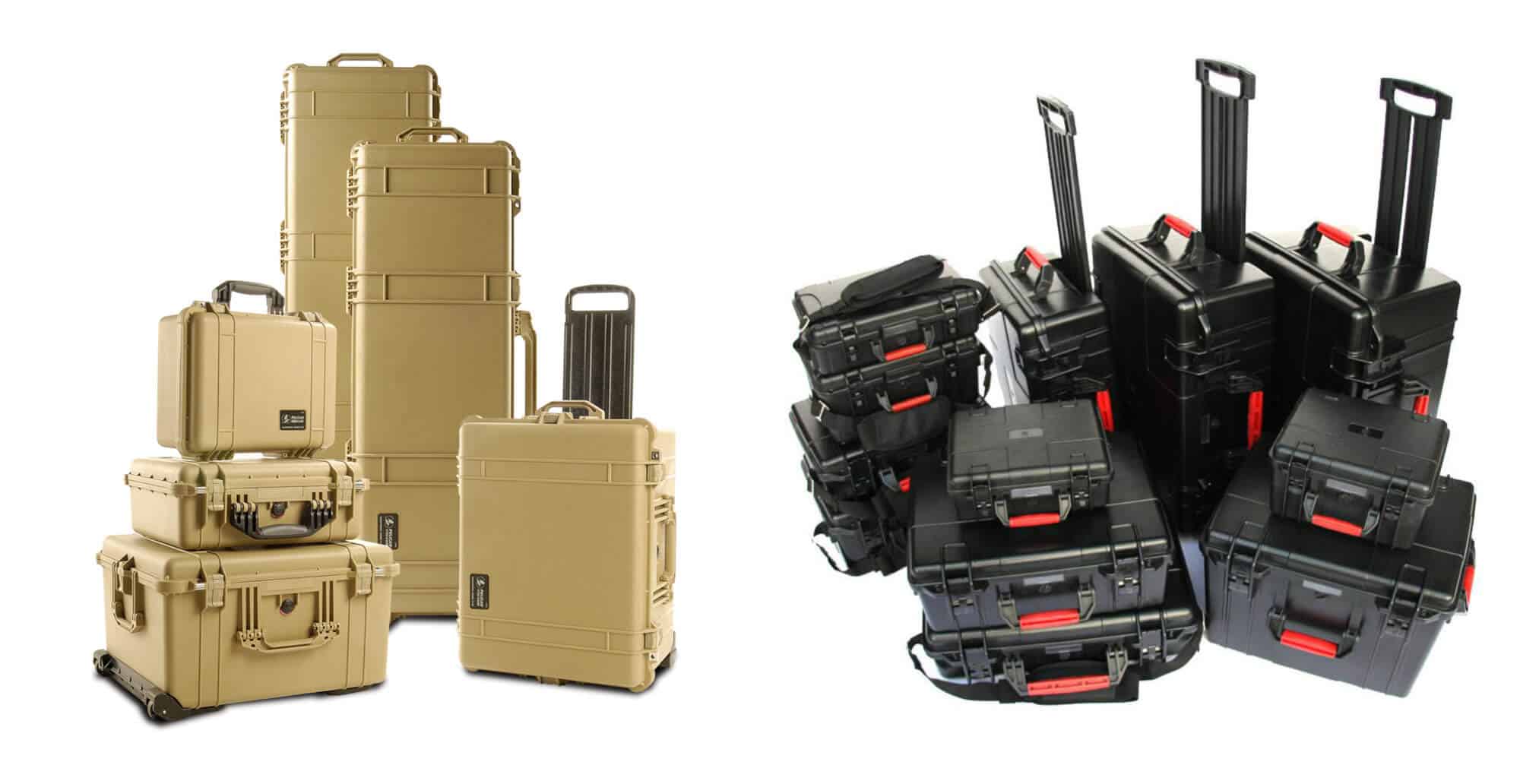 Pelican Protective Cases and  IMPLAC Protective Cases
Image Alloy Cases has been dealing with Pelican Protective Cases for fifteen years and a distributor for the past decade. We hold a large range of standard size cases in stock, ready to get you out of a jam straight off the rack, but we're also able to order in any case from Pelican's very extensive product line. In recent years we have worked extensively with their "Space Cases", "Storm Cases" and "Hardigg Cases"
Recently, we're acquired our own brand of plastic cases – the IMPLAC range of cases which cover most commonly requested sizes and dimensions. Admittedly while not quite as robust as the more famous Pelican case, they will still provide your valuables an excellent level protection from impact, water and dust. IMPLAC are an excellent quality product but at a more budget conscious price.
Hard Wearing Protective Cases
Both brands of plastic cases are made from hard wearing polymers and are tough, watertight and impact resistant. They all have a rubber seal, a pressure purge valve and are ideal for boating, flying and all other outdoor and adventure applications.
Some plastic cases come with a carry strap and some of the larger ones come with a set of wheels at one end. All cases have rugged catches and handles which are broad and comfortable to hold.
The cases can be obtained empty or with a foam insert. If a more hard-wearing or professional look is required, then we can fit a custom-made foam lining or CNC foam insert to suit whatever you wish to carry and protect in your case
All Shapes Colours and Sizes
There is a fantastic selection of moulded plastic cases available these days, we can help you find the case that suits your need and we can tailor make a foam insert or partitions as required.