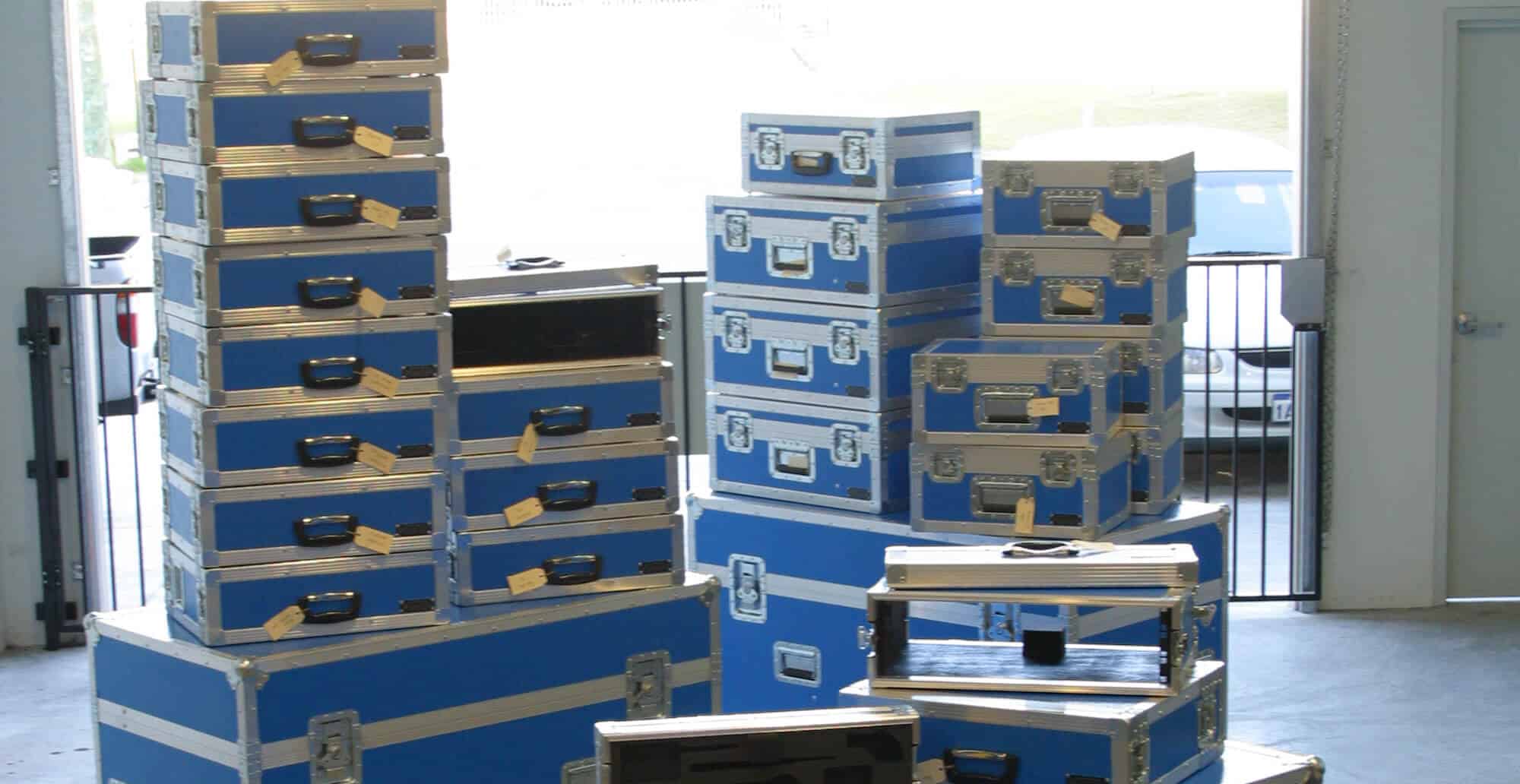 Aluminium Protective Cases
Using carefully selected exterior and interior components all Aluminium Protective Cases from Image Alloy are crafted from the inside out to the exact specifications of your equipment. Size doesn't matter, our cases fit correctly for the ultimate in protection for your valuables.
Our Aluminium cases are designed and built to the highest standard with custom foam cushioning, partitioning, panel mounts, floating racks, etc. as your application requires. We fully customise our solutions for your specific needs.
Image Alloy Protective Cases feature the top quality Penn products (UK) for all handles, corners, catches, braces, hinges and extrusions. Combinations of hardware are dependent on case size and design.
Whilst we try to keep our prices as low as possible, quality is the most important factor in our design process. "Great cases aren't cheap, cheap cases aren't good!"
Image Alloys' aluminium cases may not be the cheapest available but we strive to ensure they are the best.
We have developed comprehensive product lines for such diverse industries as music, audio visual, computer hi-tech, telecommunications, medical, mining, photographic trade show, Expo display units and many more.
Whenever you have a need for a strong, durable, aesthetically pleasing and well-designed case, contact Image Alloy Cases.
Penn Case Hardware
All our standard case fittings & fixtures are from world leader Penn Hardware. Custom Fittings can also be fabricated in house if your needs require it.