Image Alloy Cases are distributors of Pelican's protective cases for smartphones, laptops and tablets.
Ensure your precious computer, smartphone or iPad is safe and protected when you are outdoors or doing an activity where it can be dropped onto a hard surface.
Click for PROTECTIVE LAPTOP CASES PAGE
Click for PROTECTIVE iPAD/TABLET CASES PAGE
Click for PROTECTIVE SMARTPHONE/iPHONE CASES
How many iPhones have you seen with cracked screens or scratched almost to the point of it being impossible to read it?
Who are these equipment protective cases ideal for?
Plumbers and other tradesmen
Workers on construction sites
Working up north in the dusty desert areas
When are they handy
Travelling on outback roads where dust and bumps are the order of the day
When stored in a case that goes into the baggage of a plane
Jogging and other sports activities
When your teenager borrows your phone!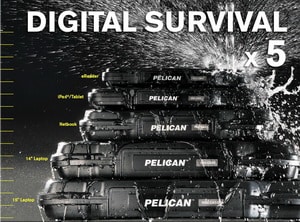 Contact us if you do not see what you need on these pages