Specialists in both plastic and aluminium display cases.
The word Image is used in our name as it is an important part of what we stand for. Image is important especially for those who want a case to display a cherished object or to display goods for sale.
We pride ourselves on producing cases that are strong and look good outside to enhance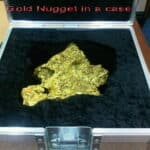 your professional image, but we are also committed to providing well-designed, good looking interiors to display to the best advantage, protect and organize your contents.
As an additional service, we can provide engraving where branding or cataloging is required.

Expo Display Cases
Custom Built Cases are the best way to roll in and roll our your displays for all sales environments from expos to board meetings
Professional Persona
Make the right first impression with a personalised case
CLICK HERE for more display case images
Contact us for further information