WELCOME TO IMAGE ALLOY PROTECTIVE CASES
We are an Instrument Case Supplier of Aluminium Road Cases and Plastic Protective Cases. We pride ourselves on being a supplier of premium protective cases to ensure clients receive the finest custom built cases and ready to go cases that will protect their valuable equipment and instruments.
SPECIALIST CASE SUPPLIERS
Clients with valuable and sensitive instruments or equipment can always find case protection from our workshop in Welshpool, Western Australia, from where we service a broad cross-section of industries and individual enthusiasts.
CUSTOM BUILT CASES PROTECT INSIDE AND OUTSIDE
Thinking "Outside the box" is important, and our well-constructed, strong and stylish protection road cases (colors even!) demonstrate our concern that the outside of the case is right.
But, if you also need your instrument or equipment  to arrive at its destination intact, you want more. You want someone who can think "inside the box".
For the past 15 years, Image Alloy's Jez Moore has been the go-to person for total protective case solutions.
What's inside the case is just as important as the tough durable shell.
Satisfied customers with exacting requirements include the Western Australian Symphony Orchestra, the Perth Convention Centre, the Western Australian Museum, the Art Gallery of Western Australia and many other organizations and individuals who treasure "what's in their case".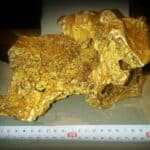 Who else but Jez and his team would you trust to build a case for your 3 meter long hand made Marimba or your 3 million dollar gold Nugget.
Creative protective case solutions are Jez's forte. If you don't find an answer in this site, simply Request More Information
Image Alloy's premium protective cases are distributors for Pelican Cases and can provide custom built protective cases from their entire product line of cases.
IMPLAC protective equipment cases are Image Alloy Protective Cases own brand of plastic case for the more budget minded without loss of quality and endurance.
Feel free to explore our new website (www.premiumprotectivecases.com) for Image Ally Cases and if you don't find what you need please contact us – we have many solutions for safe, strong protection cases.
PRODUCT RANGE